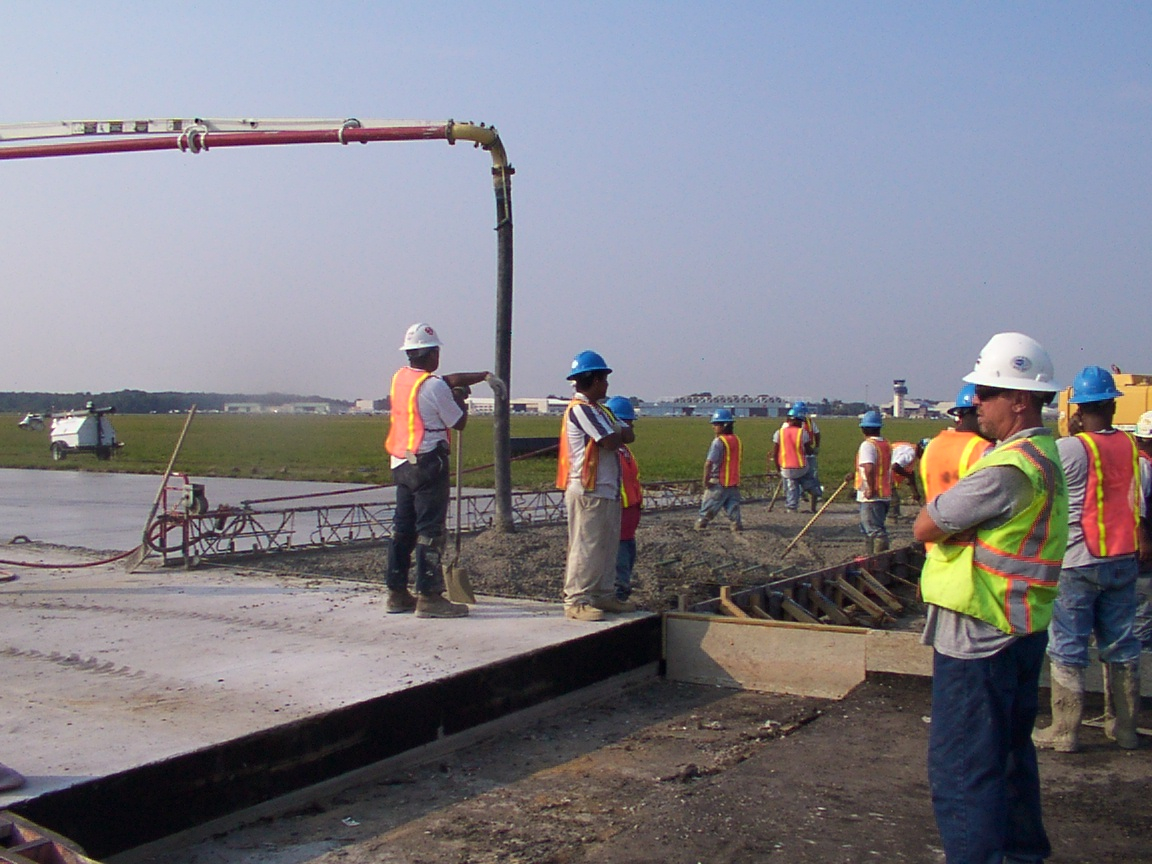 Virginia Beach, Virginia – 1992-2014
McCallum has provided runway structural fill and compaction testing, and construction materials and laboratory testing periodically, as needed, for a number of years. This photo shows McCallum monitoring a concrete pour. McCallum has also provided subsurface exploration for the installation of runway lighting systems.
Naval Air Station Oceana (NAS Oceana) was commissioned in 1943 by the United States Navy as an auxiliary field, and it has grown to be a Master Jet Base and one of the principal military air facilities on the east coast.